The Great Fantastic is a series of short films involving characters of the future.  The main Character, Rob Logic is a "Galactic entertainer" who accumulates a massive gambling debt and becomes involved in a robotic love triangle.
 The intergalactic adventure involves the charming, classy and ever-gambling Galaxy Jane.  The head chef, DJ and bartender, Steve O. Reno.  Logic's disassembled girl friend with the super brain,  "Pleasure Bot: or P.B. for short, which he keeps affixed to his waist, and Logic's alter/counter ego, " Nicky Skybolt," who loves a lavish, super spy-like life while appearing during times of panic, called "Champagne Moments."
The series starts off with the first episode titled "The Final Pilot."  This is followed by the upcoming episode, "8, The Octalude"
The Final Pilot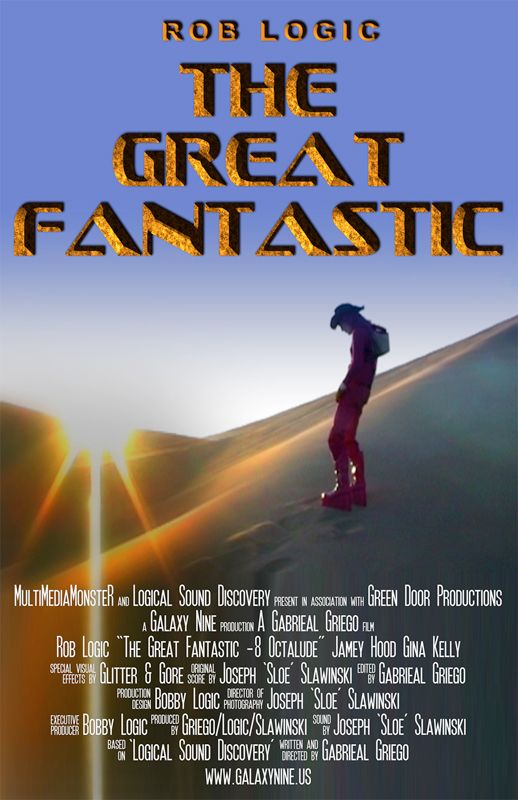 Everyone's favorite Galactic Entertainer, Rob Logic, embarks on an epic life changing adventure, sparked by the discovery of a mysterious transmission.
DIRECTED & WRITTEN BY:
Gabrieal Griego
PRODUCED BY: 
Gabrieal Griego
Rob Logic
Joseph " Sloe " Slawinski
CAST:
Rob Logic
Jamey Hood
Gina Kelly
Dave Mathews
-08, The Octalude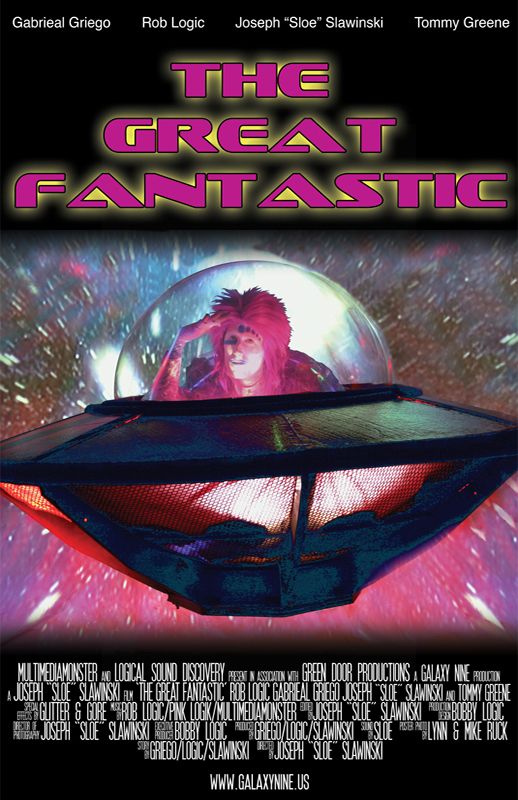 WRITTEN BY:
 Rob Logic
Gabrieal Griego
Joseph " Sloe " Slawinski
DIRECTOR:
Joseph " Sloe " Slawinski
PRODUCED BY:
Gabrieal Griego 
Rob Logic 
Joseph " Sloe " Slawinski
CAST:
Rob Logic 
Disco Ratino 
Galaxy Jane
Steve Orleans Reno
Future City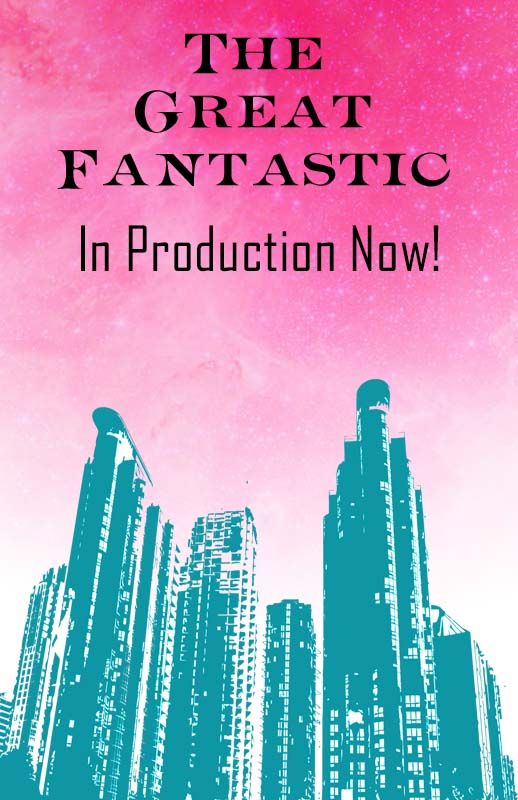 ( Short Film in Progress )
WRITTEN BY:
Rob Logic 
 DIRECTOR:
Rob Logic
PRODUCED BY:
Rob Logic
CAST:
TBD
-08, The Octalude - Teaser
EMAIL
This email address is being protected from spambots. You need JavaScript enabled to view it.